Rep. Alexandria Ocasio-Cortez slammed a "Straight Pride" parade in Boston on Saturday and what she said appeared to be a lack of women, calling it an "I-Struggle-With-Masculinity" parade.
"For men who are allegedly so 'proud' of being straight, they seem to show real incompetence at attracting women to their event," Ocasio-Cortez wrote along with a retweet of footage from the march. "Seems more like a 'I-Struggle-With-Masculinity' parade to me.'"
The "Straight Pride" parade was met with counter-protests and reportedly led to a handful of officers suffering injuries and almost three dozen arrests. The controversial rally held in the downtown area led to a clash between Super Happy Fun America, the group that organized the parade, and protesters who criticized the event as homophobic.
There are two pictures from the opposing sides at this demonstration. One is a bunch of people smiling and happy and generally having a good time and no one seems to find it necessary to hide their identity. Can you tell who is who?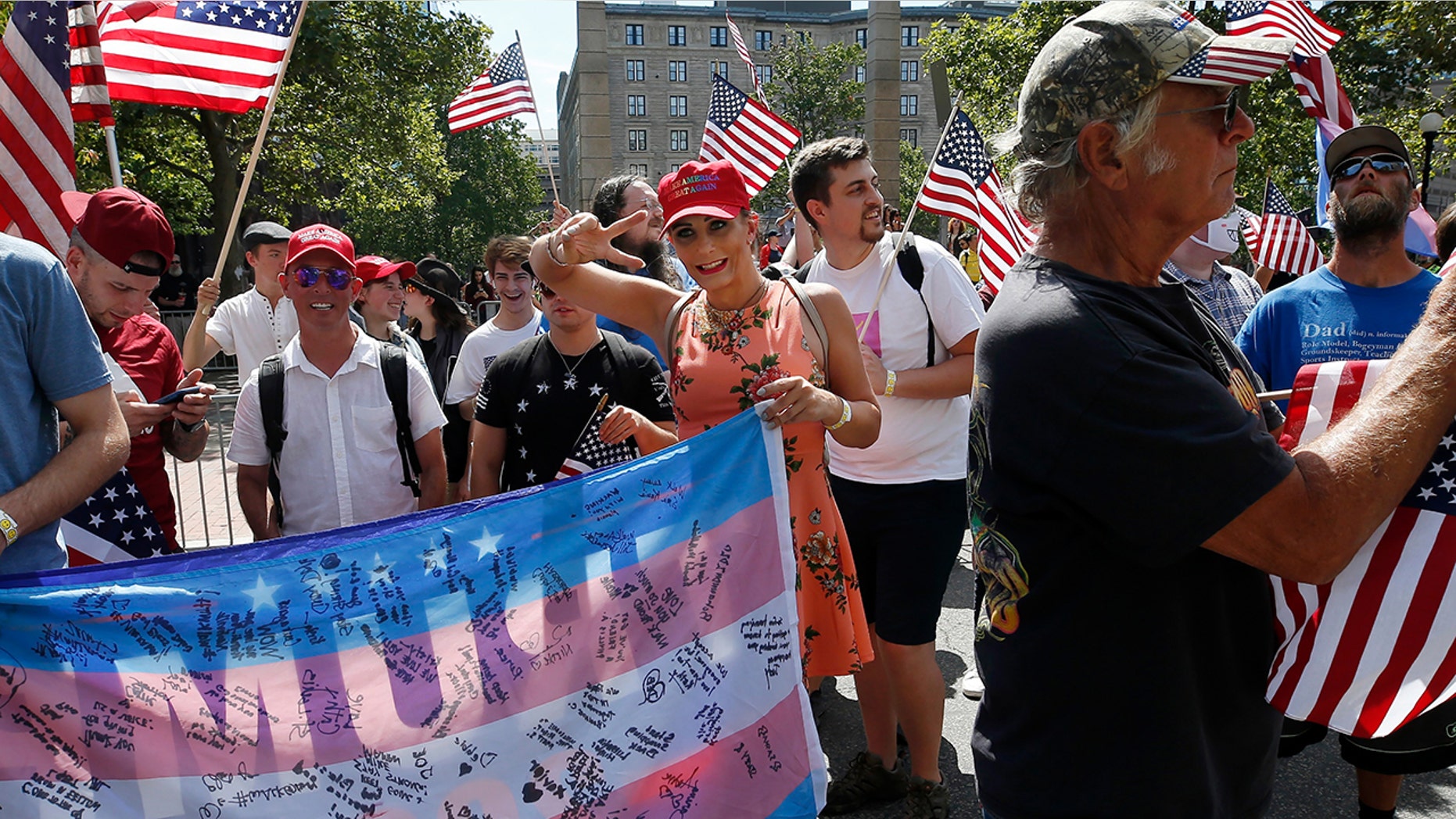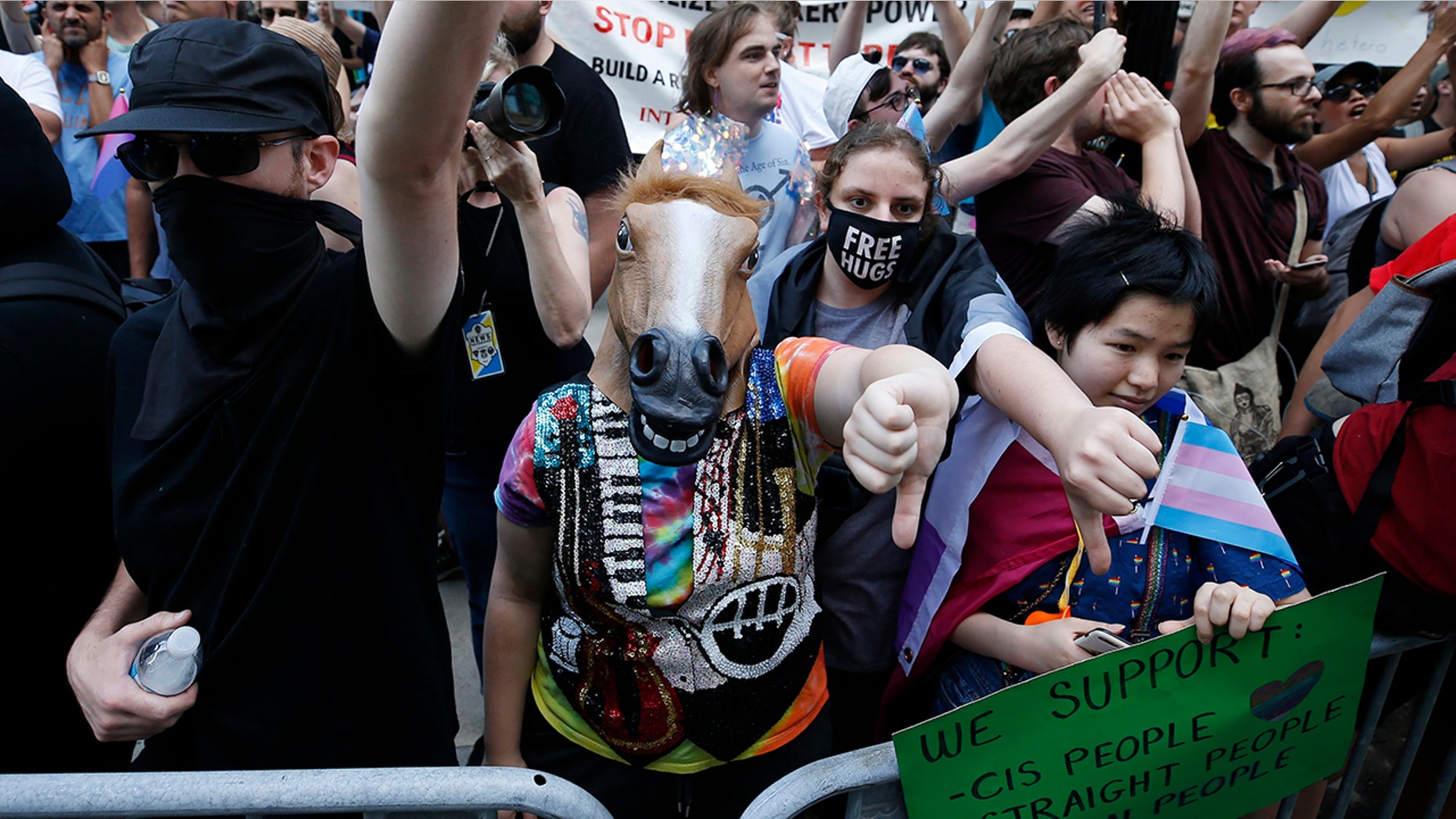 It seems to me that if you find it necessary to hide your face then perhaps even you realize what horses rear end you look like.
See more here.